26 November 2022
Posted by:

andrzej.sztando

Category:

Research, teaching and scientific publications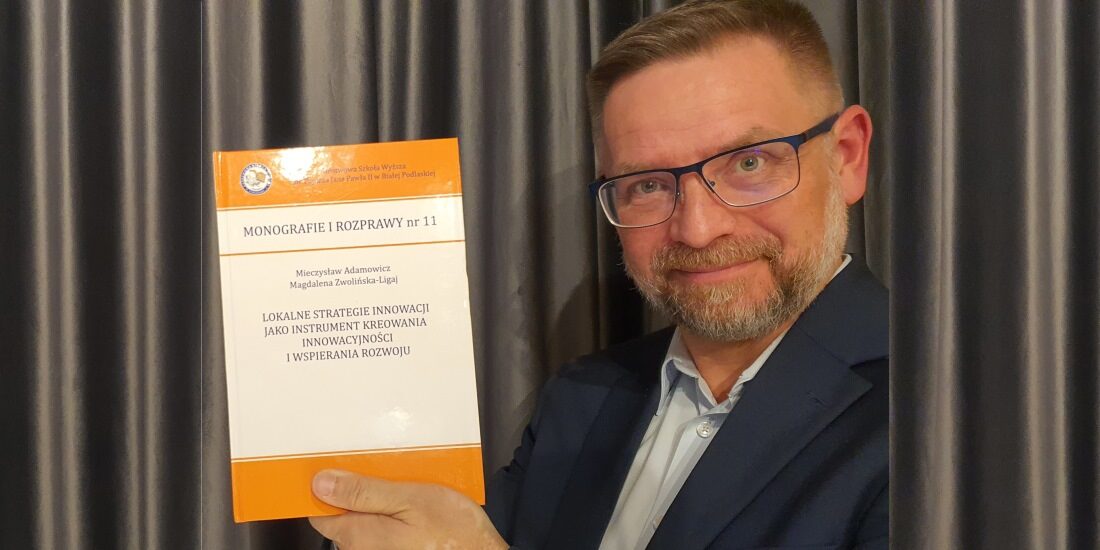 The stage of catching up in the construction of basic infrastructure is already behind many of Polish communes. Of course, such needs never end, but if we want to develop further, especially now, in times of great threats and great opportunities, it is time to deal with more advanced matters, including the innovativeness of the economy and society. This is not just a business, state and university issue. Although the effective involvement of communes in this matter will not be easy yet, it is necessary. Many of them are already doing this, others are still researching the topic.
All of them will benefit from this book. "Local innovations strategies as an instrument for creating innovativeness and supporting development", by prof. zw. dr hab. Mieczysław Adamowicz and dr. inż. Magdalena Zwolińska-Ligaj, which I had the pleasure and honor to review on behalf of the PSW JPII Publishing House. It explains the critical importance of innovations for the development of municipalities, regions and the country. It shows what local innovation depends on and what Polish local government officials think about stimulating it. It also explains how this should be done strategically at the local level. This is a very good book, which I sincerely recommend not only to scientists and students, but also to councillors, mayors and various self-government managers. This is especially important now, when many Polish communes are working on their development strategies. A good strategy is half the battle!