4 September 2022
Posted by:

andrzej.sztando

Category:

Traveling in search of local development and inspirations for local & regional governments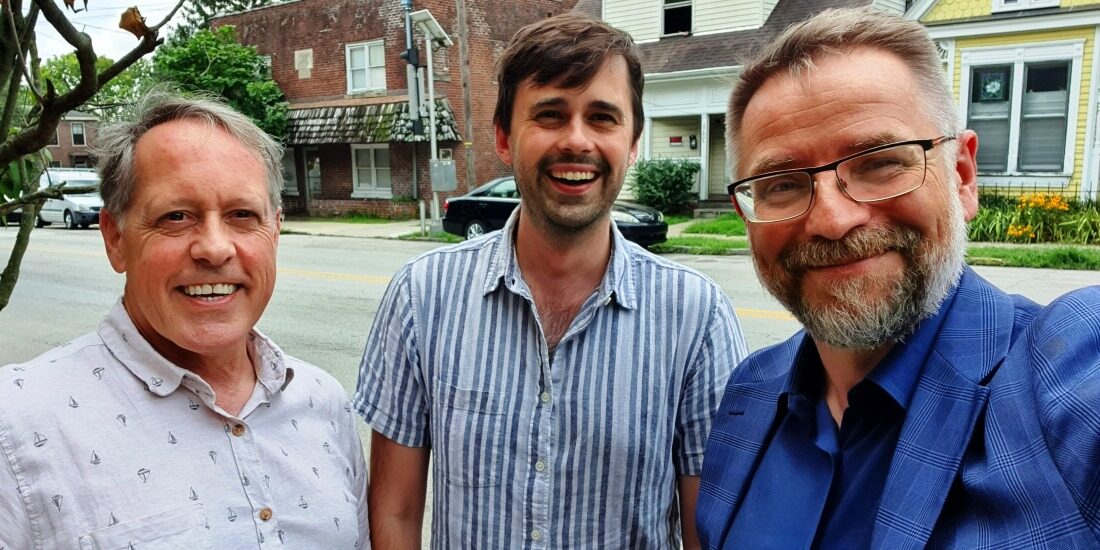 This is Richard Young (center), founder and executive director of CivicLex, the NGO that is building Civic Health in Fayette County (KY, USA) so well that it is an argument for the United States House of Representatives 🇺🇸 to create a The Trust for Civic Infrastructure as part of groundbreaking modernization of United States Congress – reforms aimed at strengthening American democracy 🗽.
Civic Health is an idea that is becoming popular here in the US. What is it? Richard met me to tell me about it! So, Civic Health is combined of 3 strengths of the community. The first, civic 🧩, is the individual involvement of residents and their ability to cooperate in solving common problems. The second force, social 🤝, includes social ties and mutual trust, the exchange of knowledge and ideas, and cooperation networks. The third, political one 🗳, is the scope of interaction between community and authorities. Civic Health is therefore a bit more than the idea of a civil society well known in Poland.
All these 3 strengths are crucial for the development of municipalities/communes/cities. Just as important as, e.g. water, money or energy. I always persuade self-government authorities in Poland I work with, do not forget about them in the local & regional development strategies they prepare and implement. I always encourage them to support NGOs like CivicLex. And what it exactly does? They explain to residents how the local government works, engage residents in cooperation with it, provide legal advice, co-create development plans, organize debates and surveys, help to improve procedures in the city hall and many others. Everyone benefits from it, including local authorities! I will tell you about it during my lectures abroad.
Thank you Richard for this fascinating meeting, for your explanations and for the opportunity to present to you how these matters look like in Poland. Congratulations on the great idea, team and successes that have been talked about in the US Congress! And for you Dan Kahl (left) special thanks for organizing this meeting under the patronage of CEDIK – Community and Economic Development Initiative of Kentucky. Dan, you are great!