2 February 2023
Posted by:

andrzej.sztando

Category:

Traveling in search of local development and inspirations for local & regional governments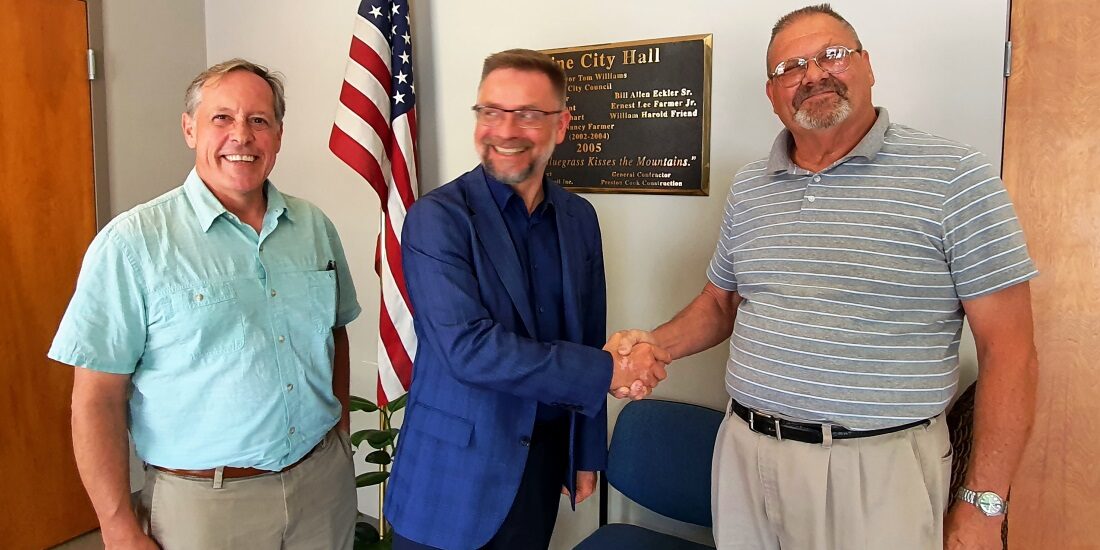 It depends which one 🙂 When I came to Irvine, USA to meet its mayor James Gross, I thought – it's rather like that. Will it happen thanks to state aid or large investors. Probably not. Are there unique resources to exploit? No. Particular tourist attractions? Nope… However, although Irvine has only 2,200 inhabitants, there are engaged, entrepreneurial and motivated people among them to develop this town and the surrounding area. They founded the social and business NGO Estill Development Alliance (EDA). Its president Joe Crawford welcomed me at its headquarters and explained that EDA: helps local companies find clients and partners, runs an innovative entrepreneurship incubator, conducts courses for training local leaders, provides social assistance, helps residents use public services, supports culture, coordinates tourism, integrates residents and even organizes inter-municipal cooperation, attracts investors to the commune and tries to keep every company in the town that is thinking of moving out. Therefore, it does more than Polish typical NGOs, including what local self-governments do. So what is the local government doing? It has small staff and a small budget, so it does only what is necessary: water supply, education, spatial planning, etc. However, the local government and EDA closely cooperate and form a tandem with a strong development force. They have many successes and are great proof that the local community can give a good future to a small town. Such cooperation is worth imitating. Thanks to Prof. Dan Kahl for taking me there. I wouldn't have seen it all without you!
Interesting fact: Irvine is losing residents, especially young people who leave for schools, sports clubs and jobs in big cities. Nobody laments it though. The residents are proud that their youth are making careers in the big world. They are seen as local heroes. Their photos are hung in pubs and streets (see!), believing that some of them will come back one day with knowledge, experiences, families and money. And today, reasons are being built for these returns. It's a good strategy!
P.S. And their burgers are so good there that it's worth coming back for them only 🙂